Montreal, September 13, 2023 – September 20th marks the debut of our original production called "J'aime ton style". Every Wednesday at 9pm, viewers tuning in will enjoy an ELLE Fictions exclusive, where Quebec's most beloved celebrities reveal their personal style, discuss fashion, reveal icons that have inspired their choices, and showcase some of their most memorable looks. Produced by Zone3 and hosted by Marie-Josée Gauvin, the show will be as warm, friendly, and story-filled as a night spent chatting about fashion (and life) with your best friends.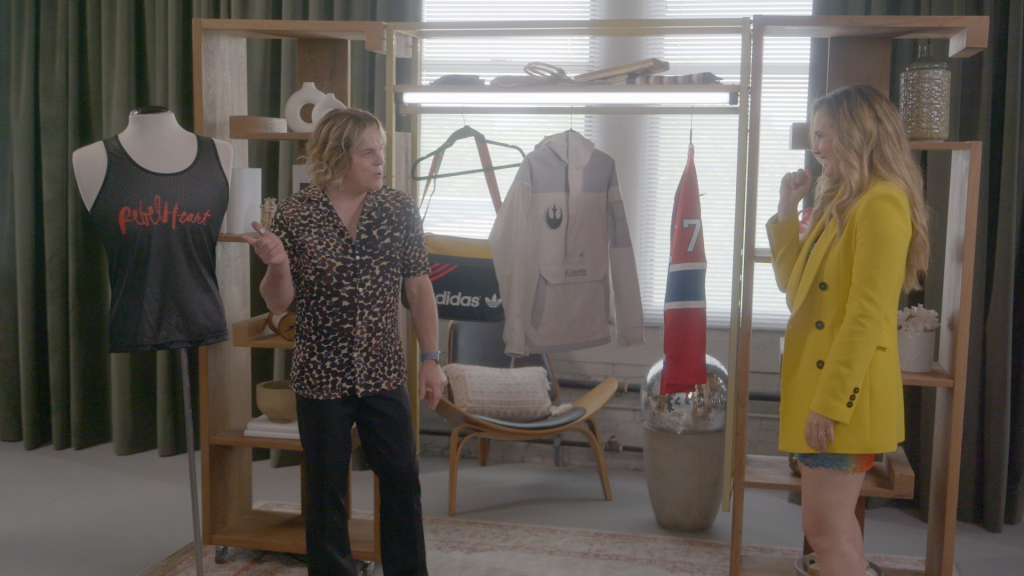 Every 30-minute episode begins with a fashion-inspired interview, followed by the guest star presenting five pieces from their wardrobe that have a particular backstory, or truly define their style. While exhibiting these items, the celebrity-guest will tell viewers about finding a particular piece, the design work behind it, or the event where the garment made a splash.
During the second half of the program, fashion expert and contributor Madeleine Goubau will provide information and critique on the guest artist's favorite fashion icon. Viewers will enjoy insights on the fashion influence of mythical icons like Kate Moss, Sarah Jessica Parker, and Madonna.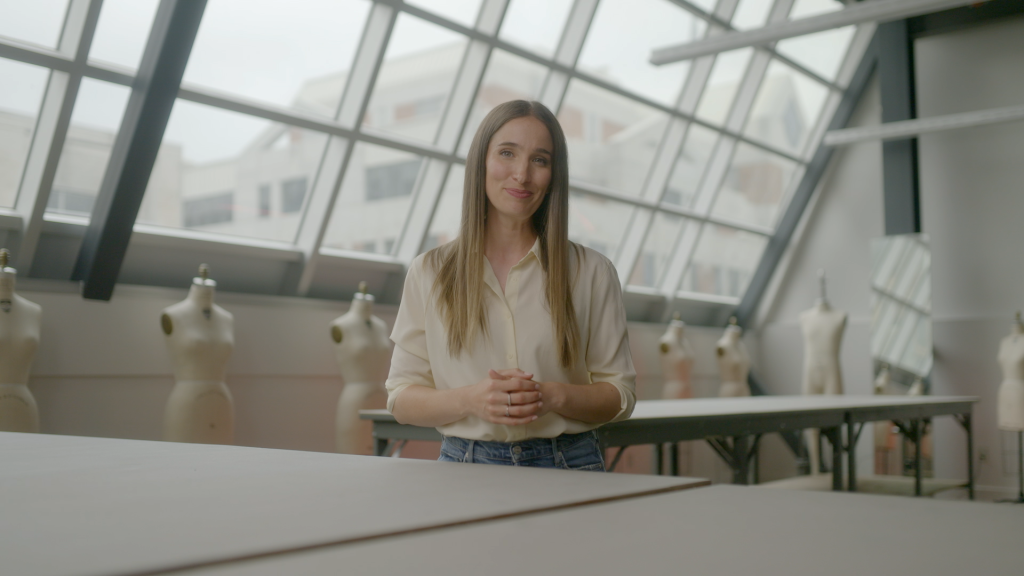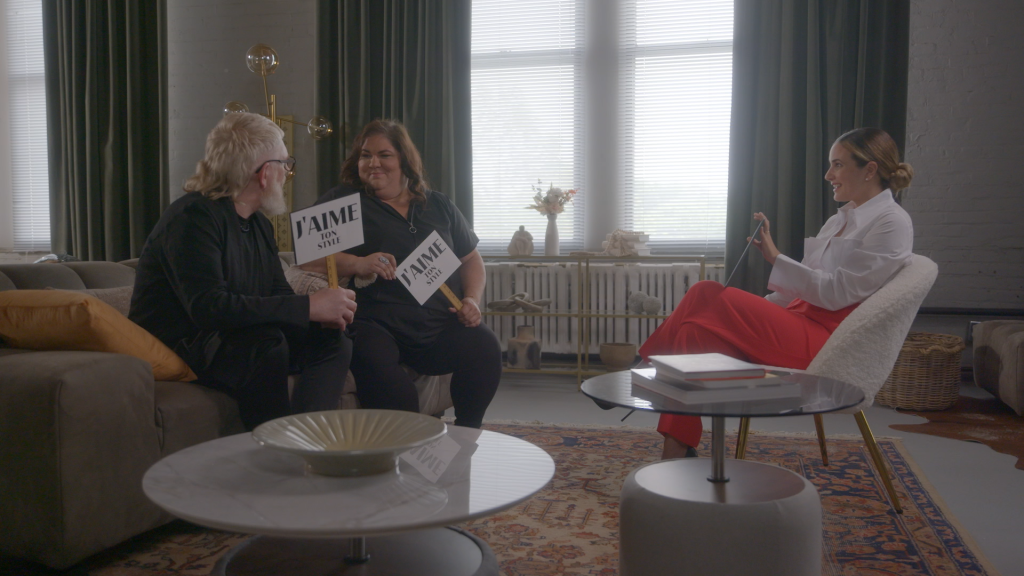 Every episode ends with a visit from a stylist that typically works with the guest, to discuss striking looks they've put together over the years (some strange, some amusing) and how they've worked to define and communicate the person's identity. The show ends with fun and games, when the guest and stylist play a game of "Love it or leave it" which involves host Marie-Josée Gauvin unveiling surprise past looks, and having each of them simultaneously vote on loving, or leaving the style.
---
FUN ON SET
Marie-Josée Gauvin,also the show's creator, is a passionate fashion enthusiast who loved connecting with guests while filming the episodes. "There are stories, memories and emotional ties to the clothing that we wear. Discussing fashion and how it made us feel can be a true bonding experience, plus the nostalgia that fashion evokes helps us discover each guest through a different lens." says Gauvin, adding "It took a show like J'aime ton style to get Anouk Meunier to showcase a pair of pajama boxers that she acquired in a rather unique way, and for Alex Perron to share his story about a garment from the Star Wars collection. You can't make this stuff up!"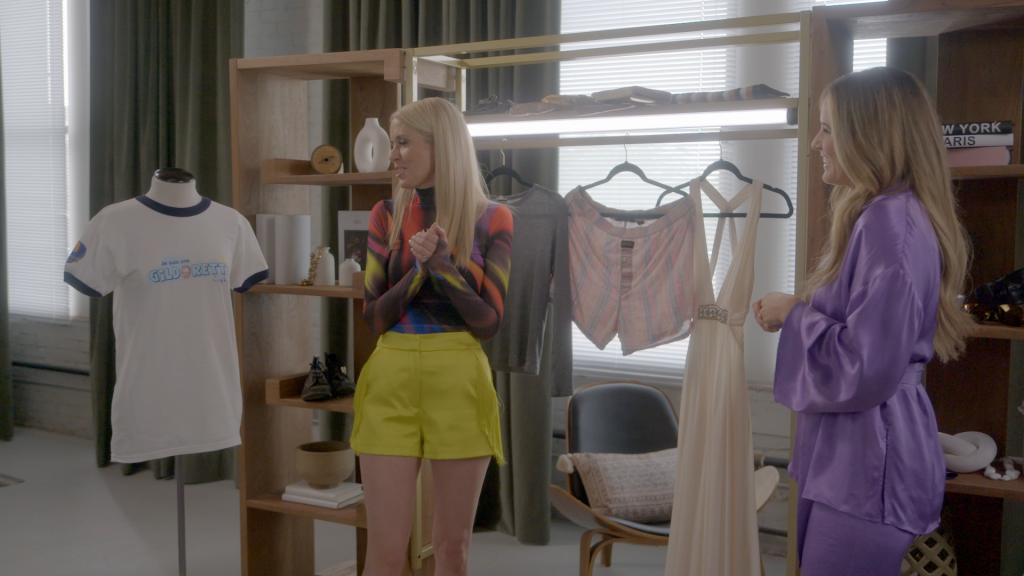 ---
A THIRD ORIGINAL PRODUCTION BY REMSTAR MÉDIA AND ELLE FICTIONS
ELLE Fictions is proud to offer J'aime ton style to its subscribers this fall. After the successes of Elle a dit oui and C'EST COOL D'AIMER CÉLINE DION, this is the third original production since the channel's launch.
"ELLE Fictions is a specialty channel that fully embodies its personality. Our programming is simple, entertaining, feel-good TV that awakens passion and nostalgia." explains Marie-Hélène Potvin, Channel Director at Remstar Media. "Our original productions reflect this mission and what our viewers enjoy. With this in mind, we loved Zone3 and Marie-Josée Gauvin's J'aime ton style concept. Light-hearted and unique, the series approaches fashion from a fresh angle, while featuring the public's favorite personalities."
---
GUESTS
Each of the 10 guest stars has a different relationship with fashion, making every episode unique and entertaining. A total of ten 30-minute episodes will run from September 20th to November 22nd, with one episode per week, in the following order:
September 20th, 9pm : Mitsou
September 27th, 9pm : Isabelle Racicot
October 4th, 9pm : Mahée Paiement
October 11th, 9pm : Rita Baga
October 18th, 9pm : Élise Guilbault
October 25th, 9pm : Félix-Antoine Tremblay
November 1st, 9pm : Anouk Meunier
November 8th, 9pm : Alex Perron
November 15th, 9pm : Christine Morency
November 22nd, 9pm: Claudia Bouvette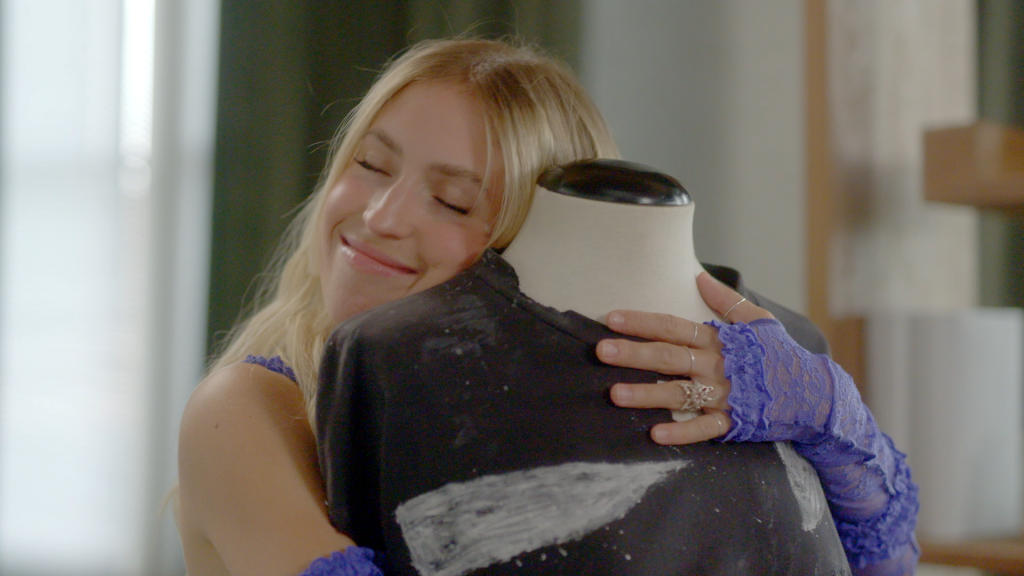 Crédit photos: Zone3
Discover J'aime ton style, produced in collaboration with Zone3, next Wednesday at 9pm on ELLE Fictions !